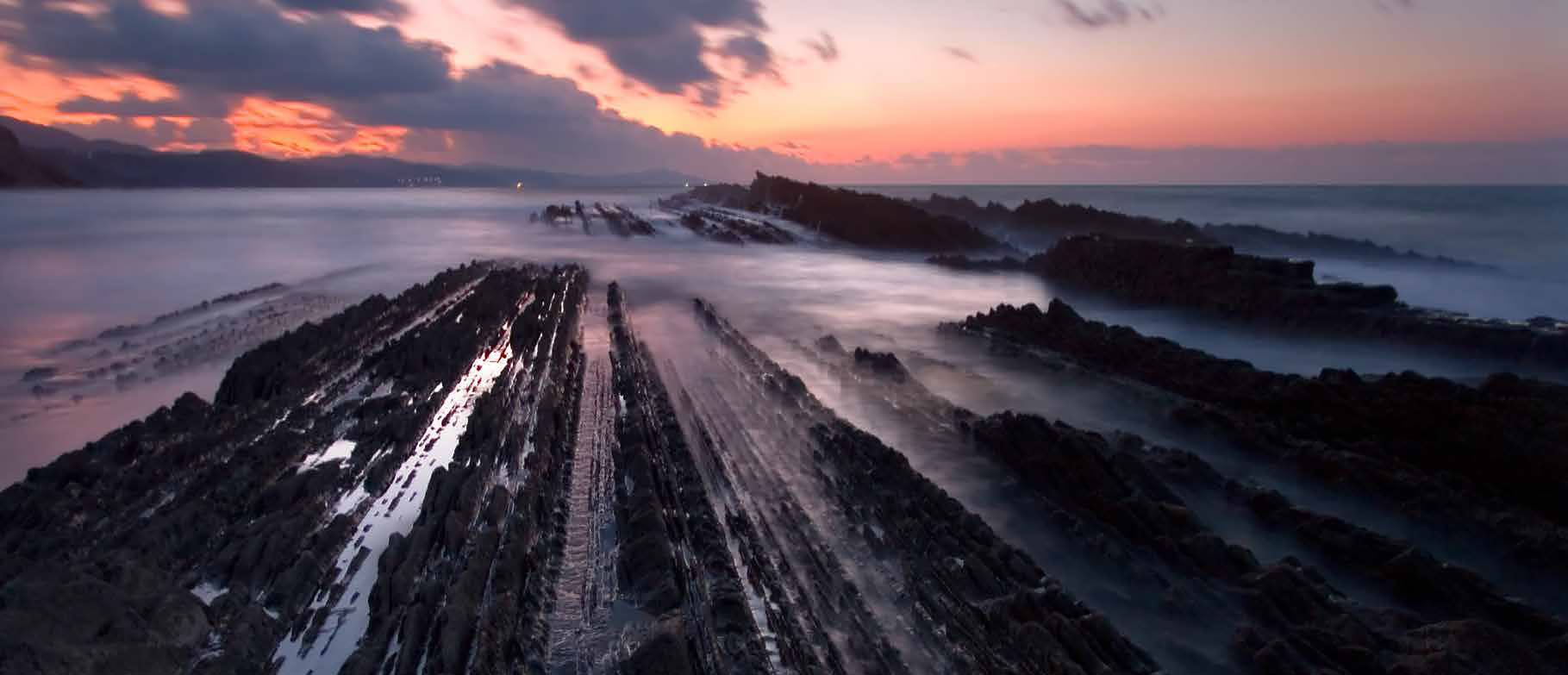 This website uses cookies to improve the user experience by analysing your browsing habits. Pursuant to Law 34/2002 of 11 July on Information Society and Electronic Commerce Services (LSSICE), you are hereby informed of which cookies are used on this website, how to delete them and for your consent for their use.
Information

What are cookies?
They are small text files and numbers that are downloaded and installed on your computer, mobile or tablet, through your browser (Internet Explorer, Firefox, Chrome, Safari…) or through a Flash application.
Cookies allow the sites you visit to "remember" you during one or several visits and they store information about your preferences to offer a personalised, easier and faster experience. Only the server that installed the cookie that can read its contents, which are also anonymous.
Although they are installed on your hard drive and consist solely of text or numbers, they are not capable of accessing personal information in your computer, nor do they contain viruses. They only track browsing on a web site.

Here is an explanation of different cookies broken down by type:
ACCORDING TO TIME OF PERMANENCE
SESSION COOKIES
Session cookies designed to collect and store data while the user is logged on to the website. They are generally used to store information that is relevant to provide the service requested by the user on a single occasion only.
PERSISTENT COOKIES
These are all the cookies stored in the computer until their expiration date, which is defined by the owner of the cookie and which can range from minutes to years.
ACCORDING TO ORIGIN
FIRST-PARTY (OWN) COOKIES
These are created by the website you are visiting.
THIRD-PARTY COOKIES
These are placed on your device and managed by third parties like advertisers or an analytical system. These third parties can gather anonymous data about us.
ACCORDING TO THEIR PURPOSE
TECHNICAL COOKIES
Technical cookies allow users to browse through a website, platform or application and use the different options or services that exist within it, such as, for example, controlling traffic and data communication, identifying the session, accessing restricted areas, remembering parts of an order, completing the purchasing process of an order, carrying out a request for subion or participating in an event, using security elements during browsing, saving content for sharing video or audio or content through social networks.
CUSTOMISATION COOKIES
Customisation cookies allow users to access the service with some predefined characteristics which depend on a series of criteria to be found on the user's system. These may include the language, type of browser through which the service is accessed, regional settings, etc.
ANALYSIS COOKIES
Analysis (performance) cookies enable the creator of the cookie to monitor and analyse user behaviour on the websites accessed. The information collected with these types of cookies is used for measuring the activity of the websites, application or platform and to create a browsing profile for the website, application and platform users in order to make improvements depending on the analysis of data regarding the use that users make of the service.
ADVERTISING COOKIES
Advertising cookies enable the best possible management of publicity spaces which, depending on the case, the editor may have included in a website, application or platform from which the required service is provided based on criteria such as the edited content or the frequency with which the adverts are shown.
BEHAVIOURAL ADVERTISING COOKIES
Behavioural advertising cookies are those which allow by the editor in the websites, applications or platforms from where the service requested is provided to manage publicity spaces in the most efficient manner possible. These cookies store information about users' behaviour through continuous observation of their internet browsing habits, which enables the development of a specific profile to display tailor-made publicity.
The following are definitions of the functions and the types of cookies that are used at www.naturklima.eus and their purpose:
TYPE: FIRST-PARTY (OWN) COOKIE
DEFINITION AND PURPOSE: We use a tool that installs a cookie when the user accepts this cookies policy to remember that you have accepted if you visit us again. If you want to delete this cookie, you will find instructions of how to do so in the Disable Cookies Section. 
NAME AND DURATION: acepta_cookies_naturklima which expires a year.
TYPE: THIRD-PARTY ANALYSIS COOKIE - GOOGLE ANALYTICS
MORE INFORMATION:

https://www.google.es/intl/en/policies/technologies/types/
https://developers.google.com/analytics/devguides/collection/analyticsjs/cookie-usage
DEFINITION AND PURPOSE:
Google Analytics is an analytical tool that analyses the behaviour that starts operating when the user visit this website, so we can observe usage parameters on its different pages that allows us to determine which uses are most interesting to our visitors, so that we can improve their contents. All information provided to us by Google is completely anonymous.
NAME AND DURATION:
_utma _utmb _utmc _utmz _ga _gat and is stored on your computer for between 30 minutes and two years.
Consent

We must have your consent to enable us to install cookies on your computer. This can be obtained expressly or, once you have been informed and if you choose to continue with your visit to this site, we will consider that you give your consent.

Revocation of consent
If you later decide to revoke your consent, just click the residual "Cookies" button, go to "More information" and change your browser setting to reject cookies. Users must also clear the history to delete the cookies installed on the computer.

Disabling cookies

If, for any reason you decide that you do not want to install cookies on your computer, you must adjust your browser settings. The following are links to the information needed to disable cookies in the most commonly used browsers:
Links
When users link with news or videos outside this website, the linked page may contain other cookies, so the user should visit their cookies policies to adjust the settings, since we have no control over these.
If users want to stop advertising originating from third-party cookies, there is an option to install a plugin like Adblock in your browser to block the ads.
You can also install the "Ghostery" plug-in in your browser and block unwanted cookies, plugins and widgets.
In any case, we recommend you delete your browsing history and the cookies from your hard drive regularly.
You can also obtain more information at: http://www.youronlinechoices.com/uk/.
Lastly, users can manage cookies installed by Adobe Flash Player from the Adobe website.
Third-party cookies can be modified, implemented or cancelled by them without notifying us, so we cannot be responsible for the information being perfectly updated at all times as required by law. However, to offer you a better information service, we have included links to these third parties' cookies and privacy policies so that users are able to check the latest version at any tine, and we will review them periodically to update our texts.

The owner of the domain may modify the cookie policy so we recommend you read this every time you visit the Website.